Although it's great to see all these nice reissued model kits from the 60's...
some just weren't the EXACT same kit we remember fondly from our lost youth!

Then there's other kits where a group of folks went that extra mile to provide us with
great alterations to make them even nicer!
Just In!!

---
Blind Dead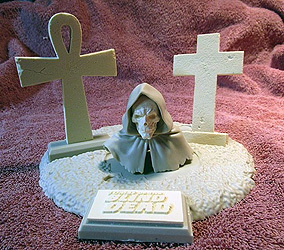 Blind Dead resin replacement parts set, sculpted by
William Paquet to fit the Moebius Grim Reaper model kit.

The parts include a replacement face,
movie-style tombstones & nameplate.

Price: sets $35.00 plus postage,
head alone $15.00 plus shipping.

Visit Todd's site!
...also from Todd:
Old Man
Barnabas
head.
$14.00

Dracula for
the Moebius
Bela Lugosi
kit.
head & nameplate: $20.00



Teenage Werewolf
replacement head for the
MPC Dark Shadows
Werewolf
$14.00


Nosferatu
head
for Monarch's
kit.
Opaque resin $15
Green glow resin $20


Phantom of
the Opera
replacement head for the
Polar Lights
kit.
(NOT for the
Aurora Phantom)
$20.00
---

New Jekyll/Hyde base from Rick Evans'!

---

New from CultTVman...

Nameplate for your Grim Reaper model kit.
Fits on the tombstone at the front of the base!



More CultTVMan here.


---




Replacement Halcyon APC wheel &
rubber tire set - 8pcs $36.00

Steering connections for APC Wheels
12pcs - $28.00

Replace tires for the
Halcyon APC model.
1:35
$16.00 plus postage.


To order email Umi Ryuzuki! - (2/03/18)


---


From our friends over at SKYHOOK Models ... - (06/01/17)

Using the Moebius Penguin
kit, make your own Young
Frankenstein, 'Puttin' on the
Ritz'!

a BASE for your Polar Lights' Robby The Robot kit - $13.95


---

Chuck Hroch's new Phantom base! (10/4/16)...& check out his new nameplates!

&nbsp




More from Chuck!

---
Want to do something different with that old Mr. Spock kit?
Turn him into the Captain! ...Or a more detailed Spock!

You get a NEW head, right hand with accurate phaser,
left hand with accurate communicator, PhotoEtch for the
communicator lid and a full set of decals that includes the
chest emblem and sleeve rank bands.

$30.00 each - (06/06/15)

---

From SAD Studios, replacement Star Trek heads...


... for the AMT/Ertl vinyl kits! Sculpted by Joe Simon! - (12/3/14)
---
from CultTVman...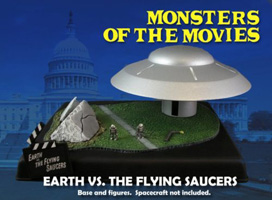 Kong




Gorgo




Dracula




King Kong




Shark Laser
& base
by Brad Hair

Mugato
for the
Kogar kit

Robot Monster
for the
Kogar kit

Deluxe Stone
Base for
the Bride kit

Castle
Mare
detail set

Vampire Detail
Set


Grave Robber
Rick Evans

---
From Posthumous Productions comes a Peter Cushing
'Dr. Van Helsing' customizing set using the 'Barnabus' kit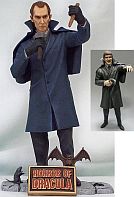 & here's a 'Devil Bat' customizing
set using the Aurora/Moebius 'Dr. Jekyll' kit!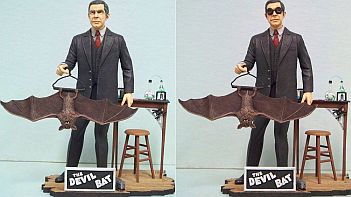 Posthumous Productions
PO Box 59
Flanders, NJ 07836
(Include your email & phone #)

add this great ZACHERLEY replacement kit
for the Nosferatu model kit by Monarch!



(Kit includes a Zach head, hands and nameplate!)

Their large selection of replacement heads continue to grow each year!

Posthumous Productions
PO Box 59
Flanders, NJ 07836
(Include your email & phone #) - (11/11/10)
---


A new "What If" 1/8th scale Aurora Creature replacement
head from Monster Model Review... - (04/12/12)

$10 plus shipping.
Also check out the Fly conversion kit...

Fly 1 Kit comes in two parts:
right arm & head was built up
with the Moebius Dr. Jekyll
kit & with Night Owl Productions
add on pieces.

Fly 2 comes in two parts: right
arm & head was built up with the
Moebius Dr. Jekyll kit & the
REVELL re-issue of the
Aurora Robin kit's base.



(Note: The photos above include built up
kits using extra pieces not sold with the parts.) - (05/25/11)

---

Bob has the Golden Age Upgrade for the Moebius Wonder Woman kit.
Just pop the resin cast into place and apply the computer die-cut vinly star decals.



Price is $14.00, includes shipping.

Paypal Bob here. Please include a description
of your order. Ready to ship. - (06/14/11)

---

A replacement kit for the Horizon Dr. Jones (Sean Connery)
vinyl model kit changing him into the Fly!



MMR designed the kit to be somewhere between the
first 2 fly films, giving it an original look.

Comes in 3 pieces:
head, claw & tongue and the claw can be placed on either hand!

If interested Rob is planning on selling them for $20 plus shipping.

Drop Rob an e-mail!
(12/9/10)

---

Mike at Alchemy Works have upcoming add-on conversions for
the Aurora Prehistoric Scene kits. These will work on the new Revell releases as well!

Head Coversions for the Trike/Spike - Torosaurus, Pachyrhinosaurus
and Centrosaurus/Monoclonius.


Also in the works will be a Head Conversion for the Allosaurus- Ceratosaurus
& Woolly Mammoth - Trunk and Tusks like the box art!


(9/9/07)

---

For the 'Alternative Images' Doc Savage, Michael Bare
casted up a nameplate for the kit and would like to help
others if they need one too.





It's approximately 2" x 4" but can be cut down to any
size if not down to the name itself. Price is $8.00, postage paid. Money Orders sent to:
Michael Bare
11870 Mansa Court
Fountain Valley, CA 92708
Email - (09/20/06)



---

Chuck Hroch has made up resin copies of the following AURORA parts:
Nice variety of
Nameplates!
LIS Space Pod
display base
A Wolfman
generic base!
Penguin parts

Original Superman Head



Wings, boots & splashes for the original Aurora
Captain America, as well as a NEW Nameplate!
(Note: NOT for the recent Polar Lights version!!)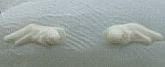 - (11/02/06)


For your new Polar Lights' SpiderMan kit...
replace that nameplate



with this version for only $6.00 ppd!!
Here's an add-on BASE and 5 figures to complete your
LOTG Snake Scene
with the missing crew and passengers! $25.00 ppd!



For your Polar Lights' SEAVIEW, Chuck has casted up
the original Aurora base and nameplate!!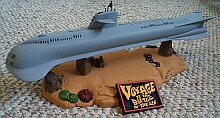 Base and nameplate - $25.00 ppd.
Base - $20.00 ppd.
Nameplate - $6.00 ppd.

For more info, e-mail Chuck! - (09/20/06)

---
Happy Modeling! - Buc
What's New
Home