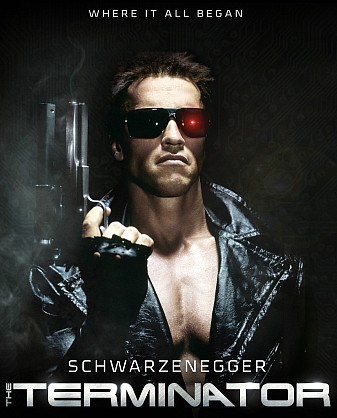 On May 12, 1984, two beings from the year 2029 arrive in Los Angeles:
one is a Terminator, a cyborg assassin programmed to kill a young woman
named Sarah Connor; the other is Kyle Reese, a soldier sent to protect
her from the Terminator.
There have been 5 films and 1 TV series.
Let's see what kits our favorite Cyborg has...
---
Pegasus
Horizon
Andrea
Miniatures
Classic
Plastic
Michael Baldwin
Mad Dog
Resin
Classic
Plastics
Crow's
Nest
Darren
Harvey
Tsukuda
Fatman
Prods
Eden
Small
Chlouis
Jay Dee
Mooncrest
Models
Black
Heart
ArgoNauts
Aoshima
Howard S
Studio
Shawn
Nagle
Frontier
Models
| | | | | | |
| --- | --- | --- | --- | --- | --- |
| | | | | | |
| Halcyon | Hellpainter | Scoop | ASR Models | ResinX | Unknown |
Garry Ault
The Mold
Guys
Mike Hill
Peter
Hall
Amok Times
Mucklebones
Argonauts
Lucas Yee
Miniations
Rebel
Resin
Roswell
Japan
Wayne
Hansen
M1
N&T Prods
BattleGate
Games
Joachim
Höstlöf