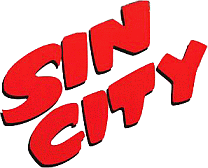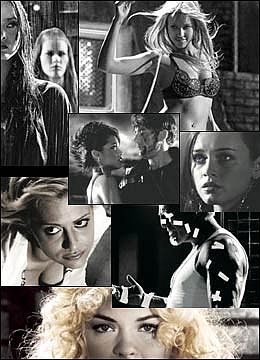 Sin City was a series of comics by Frank Miller, told in a film noir-like style. The first story appeared in Dark Horse Presents & ran from April 1991 to June 1992.
The movie adaptation of Sin City, co-directed by Robert Rodriguez & Frank Miller with "special guest director" Quentin Tarantino, was released on April 1, 2005. Rodriguez has expressed a desire to begin filming two sequels for release sometime in the future.
---
MODEL Kits
Mad Dog
Resin
Needful
Things
Grymm
Designs
Gillstein
Howard
Studio
EStudio
Kenkaj
Nagle
Works
Rodolfo
(WIP)
Chris
Wooten
25Logan
Gino
Crognale
25Logan
Alterton
Bizarre
(WIP)
Hollywood
Collectibles
Group
Figuralia
---
Pre-Paints by Wm. Paquet, produced by Dynamic Forces
Yellow
Bastard
Marv
Marv
Nancy
Marv
from
Wizards
---
Action Figures produced by NECA
---
Spot Light On...