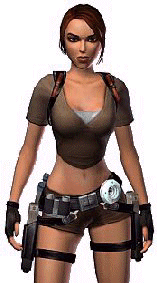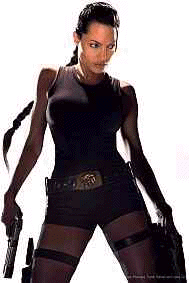 Tomb Raider and its heroine, archaeologist/adventurer Lara Croft, have become modern icons of the computer game industry. Though the first game was released in 1996, Lara's image is still just as recognizable, and attractive, as ever.

The original game, titled Tomb Raider: Featuring Lara Croft, debuted on the PlayStation, Sega Saturn & PC. It was one of the titles responsible for PlayStation's success in the mid 90s.

In 2001 the movie Lara Croft: Tomb Raider & the 2003 sequel, Tomb Raider: The Cradle of Life, both starred Angelina Jolie.

So let's turn that ol' spotlight on our favorite archaelogist and see what kits have been produced...
Andrea
Miniatures
Oxmox
StarWars
Emporium
SOTA
Jimmy
Flintstone
Narin
Tony
Hughes
Global
Marketing
JJ Models
Shape
Shifters
Mojo
Resin
MIM
Comet
Miniatures
The Mold
Guy
TR
Prods
Exousia
Studios
Germany?
Thailand?
Unknown
Unknown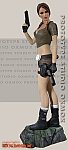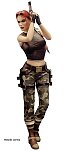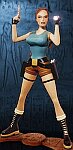 1:1 life size Lara's by Studio Oxmox!
Legend
Resin
Maniacs
Exousia
Studios
Seil
Models
Andrea
Miniatures
Spectre
Studios
(1 off)
Seknewb
Art
Dept
Unknown
(WIP)
Sonix UK
(WIP)
Dedham Pond Designs
(WIP)
Unknown
Resin Bench
Models
Shinya
Hamano
Gaming Heads
(prepaint)
---
Diorama's
Rainer
John Allred
John Payne
Mark Yungblut
IPMS Nats
2010
---
Spot Light On...