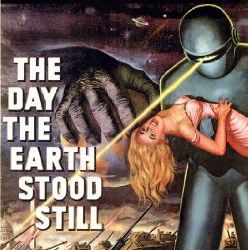 "A robot and a man... hold the world spellbound
with new and startling powers from another planet!"
Twentieth Century-Fox released The Day the Earth Stood Still in 1951.
Let's look at the kits surrounding this film...
What If
boxart
Gremlynz Imports
WebbHead
Prods
Billiken
Fred
Barton
Prods
Lunar
Models
Action
Hobbies
Mad Labs
1:1 Scale
Gort Helmet
GeoMetric
Models
Alternative
Images
Dimensional
Designs
Astro
Models
Skyhook Models
Larson
Designs
---
Spot Light On...