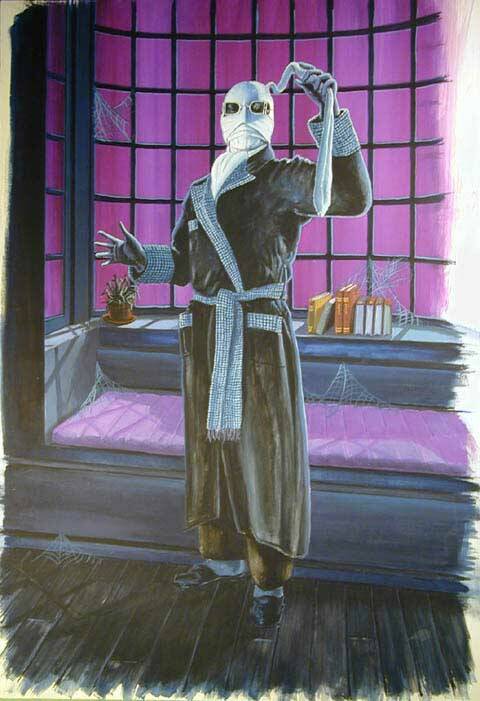 This is the original painting for Stratten/Holland Products 'What if' Series of 'imaginary Aurora Monster model kit boxes'(c).

Painted by artist Gary Makatura, this piece is an amazing imitation of James Bama's painting style for the original 1960's Aurora Monster kit boxes.

Painstakingly researched, the artist had the rare opportunity to study and document first hand over a dozen of the original paintings done for Aurora in the in the 1960's and 1970's (before they made their way into private collections).

Duplicating the style, technique and materials of Aurora Artists such as James Bamma and Mort Kunstler, The Stratten/Holland pieces are indistinguishable from the painting used by Aurora. Not only is the art board and paints identical to the type used by Bamma, but the materials used in this painting are actually vintage early 1960's art supplies, obtained from a stock of unused art materials from the Ford Motor Company art department.

Gouache/illistration Board 13 3/4" x 20"

This painting remains as it was used By Stratten/Holland. It is unframed and unmatted. The painting is unsigned, as was the case with all the Aurora Monster kit box art. However it can be signed by the artist (Gary Makatura) who will provide any required Documentation as to Authenticity.

Bid started at $750...no takers.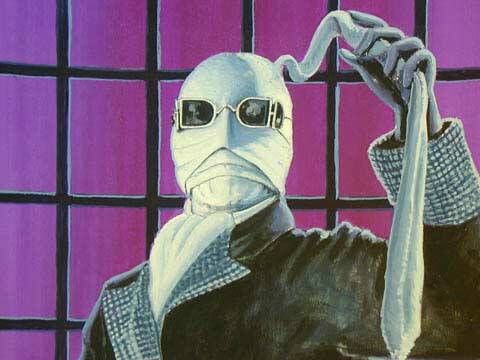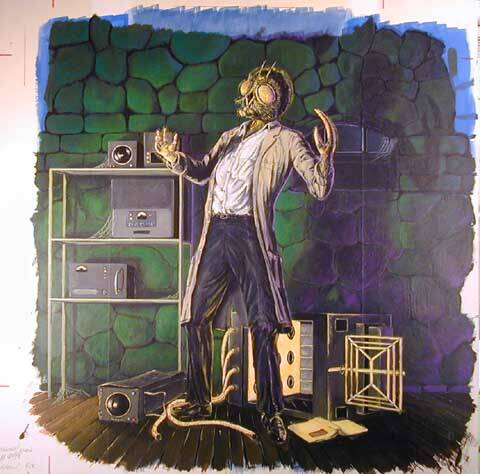 'What if' AURORA model box original painting - The Fly - (Glow Version)

This is the original painting done in the early 1990's for Stratten/Holland Products Company 'What if' Series of imaginary Aurora Monster model kit boxes.

Painted by artist Gary Makatura, this painting is the closest thing to the artwork used by Aurora that you will ever see!

The Fly - Pop art 'glow' reissue version. simulates over painting of original tall box version as many Aurora paintings had done. Gouache/illustration Board 18" x 18" .

Bidding started at $500, again with no takers.