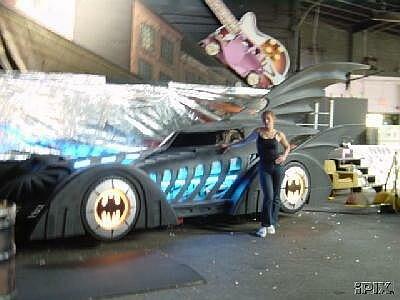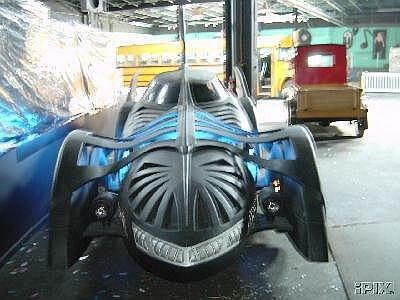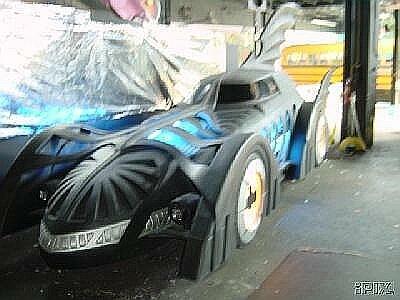 Up on eBay, with a bid up to $10,000.00! Reserve is meet and 2 days to go!
"This is an exact replica of the BATMOBILE which a collector is trying to sell. The replica was made of wood and various plastics and is an exact to scale, replica of the real thing, with lights in the engine and in the wheels and also in the afterburner in the back. A truly amazing model and must have for any big Batman Collector.
*This is not a REAL CAR and has no mechanical parts with no engine, it can't be DRIVEN** It is a show piece and it looks like the real thing. A perfect tool to draw people, everyone that passes by this car is marveled by it. Buyer takes care of shipping for this truly fantastic model of the BATMOBILE."