The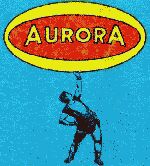 KING!!!
Ladies & Gentlemen!! Boys & Girls!!
Be prepared to be AMAZED!!! DAZZLED!! and green with ENVY!!
TEN fabulous photo's in a 360 degree panaramic view!!
Dare to enter Phil's Amazing Room of Models from our Long Lost Youth!!!
All photo's © 2000 Phil Ceparano. Please do not use without his permission.
(Photo's best seen in 1024x768 mode.
For those of you still stuck in 640x480 mode, it's time to get a bigger monitor, man!!!)
(Wallpaper provided by Pelle Risell!)